In case you're looking for ways to be cool, you are in luck because The Huffington Post has provided you with: The Definitive List.
Here's what they say...
Finally, the definitive list. A much needed guide to how to be cool. Let's take a look, shall we? Grow facial hair? Check. Helmets? Obvi. 360s? Like anyone would be caught dead doing 180s. Let's see let's see...hang out with Steve? Who the eff is Steve?!?!? Steve Jobs? Steve Buscemi? DJ's boyfriend in "Full House?" We want answers!
Here's the list: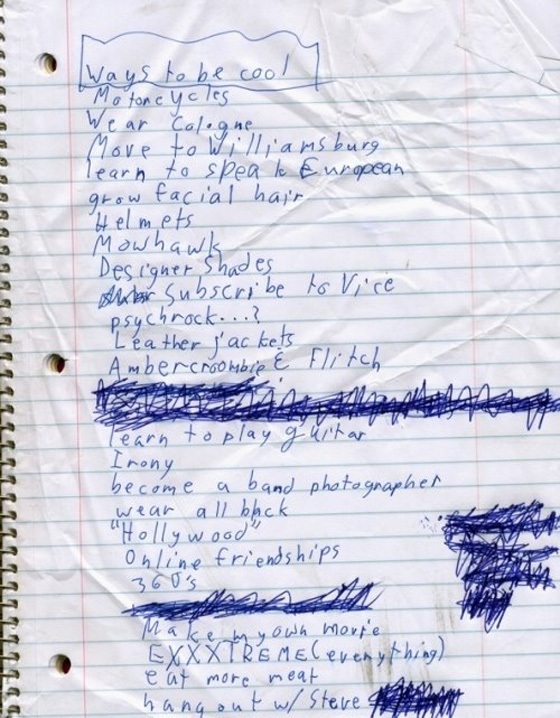 You had me at Irony. LOL.